180 CHANGE STREET IN REDEMPTION INC FINALS!!!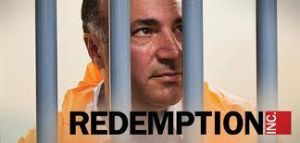 180 Change Street in the finals of Redemption Inc.
In case you missed it. Check out 180 Change Street in Kevin O`leary`s new show Redemption Inc. This business show for ex-cons looking for a second chance in life will have you on the edge of your seat. It will challenge your perception and understanding of those individuals society often write-off and forget about. You may be surprised but some of the most brilliant and intelligent individuals are serving time behind bars. We must take things a step forward and push for education and rehabilitation of our youth.
---
Reconnecting Education
Reconnecting Education
Interested in going to College? Don`t worry about the past and take the right steps towards the future. Let 180 Change Street connect you to our partners at Centennial College and get you started in Business Entrepreneurship, Human Development, Esthetics, Information Technology, Food Services or Office Administration. Just hit the apply now page and let us know what courses interest you.
---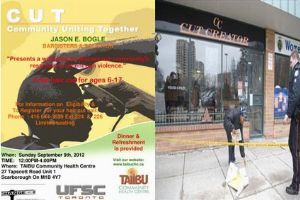 180 Change St. collaborates with C.U.T Community Uniting Together (Malvern)
On Sunday September 9th 2012 180 Change Street teamed up with Lawyer Jason E. Bogle for a community forum in Malvern in response to the recent gun violence in our city. Free hair cuts were provided to youth ages 6 to 17 by Cut Creator`s Barbershop, the same barbershop were Chris Thompson, 35 was gunned down while at work this past January. Seeing that school just started for our youths, sending them to school with fresh cuts and valuable life lessons is a step in the right direction as we the community heal from the aftermath of gun violence in our streets. It is important that we deal with the vicarious trauma in our communities before it turns to anger and violence in our youth. This forum laid out the communities response to our governments course of action plan regarding the recent shootings taking place in Toronto and provided insightful follow up recommendations.
180 at Community March in Scarborough
Toronto saw its most horrific case of gun violence this past July 16th, 2012 at a community barbecue in Scarborough. Twenty five people were shot and two people where pronounced dead at the scene. The victims were four-teen years old Shyanne Charles and twenty three year old Joshua Yasay who attended the Danzing St. function on the night in question. In response to this senseless killing, on July 20th, 2012 Toronto rap artist P. Reign stepped up for the community and held the "Angel March" in support of the victims and their families. We at 180 Change St. mobilized our youth after a long day of Summer school at C.W Jeffries ( West Toronto) and journeyed to Scarborough to march in this amazing display of community and unity. May this be a wake up call to everyone that we can no longer sit down and watch our youths kill each other, that we all, not just the police,play a vital role in making this city a better place. It`s time we start putting down these guns and start resolving our issues in other ways. It`s not the gun that kills, but the anger behind one. Love and respect from 180.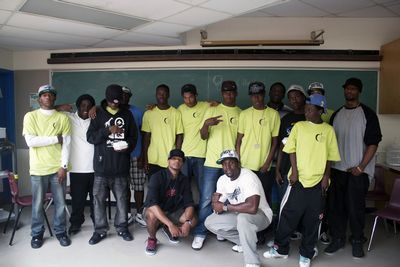 180 Change Street makes its official debut with the T.D.S.B.
180 Change Street officially makes history as it starts programming July 3rd 2012 with the Toronto District School Board. Students are able to attain credits while others are able to obtain gainful employment. This one of a kind program runs until August 17th, 2012. Look out for us at a school near you this fall. Shout out to the youths of the future, it`s your time to shine!! Check out the article the Toronto Star wrote about the program.